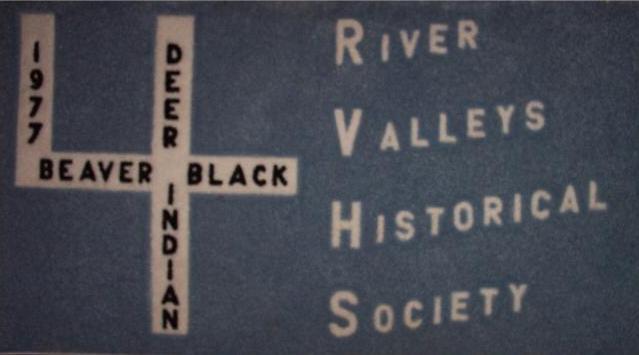 The 4 River Valleys Historical Society is based in Carthage, New York. Our mission is to interpret, preserve, collect and make available evidence of the past and to further understand and appreciate the prehistory and history of the areas of the Beaver, Black, Indian and Deer River Valleys.
Organized in 1977, the society averages over 600 members. We have published several books which are now available on this web site in Items for Sale. Some of our holdings include Trinity Chapel, the first Champion one room school, the Jefferson County Fairground Ticket Booth, the Woolworth Memorial Church and the Hiram Hubbard House. Click on the pictures at the right to learn more about these buildings.
Carthage lies on the border of Lewis County, so the society covers part of Lewis as well as the western townships of Jefferson County. This area includes parts of the townships of Theresa, Philadelphia, Antwerp, LeRay, Wilna, and Champion. Our 21 directors represent the various communities within the area. The Society collects material from the three school districts: Copenhagen Central, Carthage Central, and Indian River Central School Districts.
---
Revolutionary War Soldiers Honored
On Saturday, July 29 at 11 AM, the Thousand Islands Chapter of the Sons of the American Revolution joined with 4 River Valleys Historical Society and the Town of Champion to honor ten Revolutionary War Soldiers buried in Hillside Cemetery in the hamlet of Champion. The Watertown Daily Times ran an article on it which can be found here.
Some pictures of the day were provided courtesy of Nicole Neil.
---
National Register Markers Dedication
The Hiram Hubbard House was placed on the National Registry of Historic Places in 2009. There are two markers on the property that were given by the William G. Pomery Foundation. These markers were dedicated on July 4, 2016.

---
Hiram Hubbard House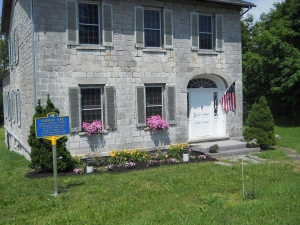 The 4 River Valleys Historical Society has acquired the Hiram Hubbard house in Champion, NY. Mr. Hubbard was a founder of Champion. Descendents of his family presented the deed to the beautiful fieldstone house to the historical society on November 15, 2005. This acquisition also includes 8.02 acres at the Hubbard site. There are plans for a reference room and an education room. Donations may be made in memory of or in honor of a friend, relative and/or loved one. 4RVHS member Lynn Thornton has composed a web page describing the house and giving some history on it. Click here to learn more. Additional information is also available on our "Friends of the Hiram Hubbard Homestead" Facebook page.