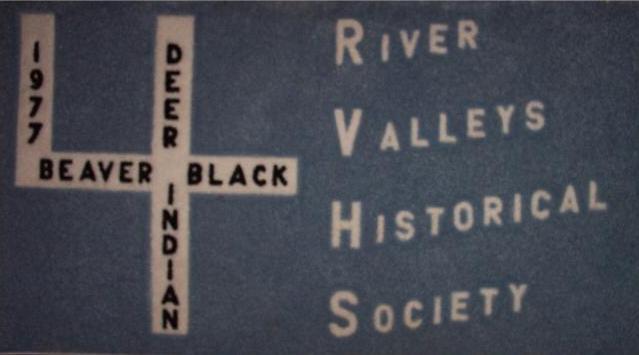 The 4 River Valleys Historical Society is based in Carthage, New York. Our mission is to interpret, preserve, collect and make available evidence of the past and to further understand and appreciate the prehistory and history of the areas of the Beaver, Black, Indian and Deer River Valleys.
Organized in 1977, the society averages over 600 members. We have published several books which are now available on this web site in Items for Sale. Some of our holdings include Trinity Chapel, the first Champion one room school, the Jefferson County Fairground Ticket Booth, the Woolworth Memorial Church and the Hiram Hubbard House. Click on the pictures at the right to learn more about these buildings.
Carthage lies on the border of Lewis County, so the society covers part of Lewis as well as the western townships of Jefferson County. This area includes parts of the townships of Theresa, Philadelphia, Antwerp, LeRay, Wilna, and Champion. Our 21 directors represent the various communities within the area. The Society collects material from the three school districts: Copenhagen Central, Carthage Central, and Indian River Central School Districts.