Hiram Hubbard House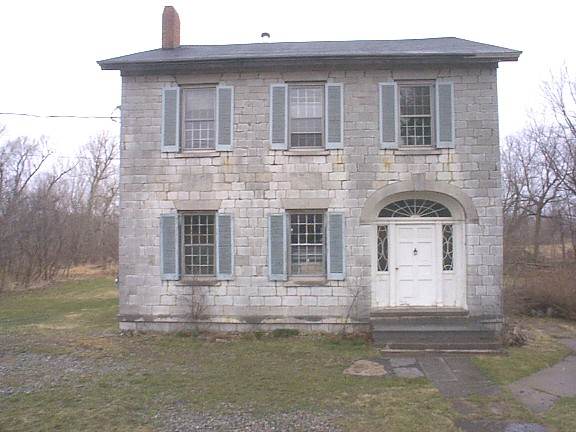 The 4 River Valleys Historical Society has acquired the Hiram Hubbard house in Champion, NY. Mr. Hubbard was a founder of Champion. Descendents of his family presented the deed to the beautiful fieldstone house to the historical society on November 15, 2005. This acquisition also includes 8.02 acres at the Hubbard site. There are plans for a reference room and an education room. Donations may be made in memory of or in honor of a friend, relative and/or loved one. 4RVHS member Lynn Thornton has composed a web page describing the house and giving some history on it. Click here to learn more.
---
Pre-order your collectable Hiram Hubbard Homestead Ornament from the 4 River Valleys Historical Society. Download the order form here.
---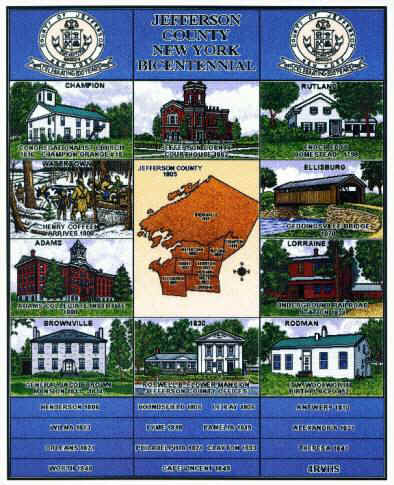 The 4 River Valleys Historical Society is making available the Jefferson County Bicentennial Tapestry Throw, 1805 CELEBRATING 200 YEARS 2005

. Click here to read more about this beautiful tapestry or to order it on-line.
---
Articles
---
A new article has been posted ... Paranormal Investigation at the HHH in Champion, New York ... posted January 18, 2012
Books
---
Waterfalls of New York State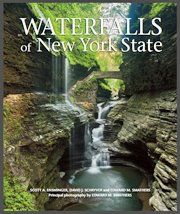 Although not a book on history, "Waterfalls of New York State" contains entries about several waterfalls in the north country. It was co-authored by Watertown native David J. Schryver. Schryver is also the webmaster of the 4RVHS website. This book can be purchased at the 4 River Valleys Historical Society or at many of their events. You can learn more about this book at nnywaterfalls.com.
---
Champion, Great Bend and Deferiet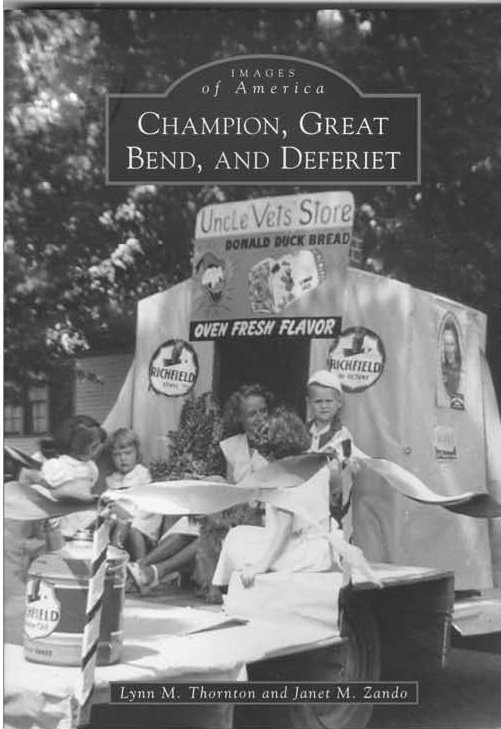 Lynn Thornton is the town of Champion historian, Board Member of 4 RVHS and a retired West Carthage elementary schoolteacher. She has partnered with Janet Zando, a charter member of the 4RVHS and Village of Deferiet historian to bring you the history of Champion, Great Bend and Deferiet. Janet is a registered Dental Hygienist and is currently employed part-time at the North Country Children's Clinic.
Janet and Lynn hope that this new look at the three communities that grew around the turn of the century will shed some light on the connections between them. There are many people who have relatives in two of the villages, some who lived in one and worked in another, people who moved away but retain a fierce connection with their old community – sometimes the farther away we move, the stronger the pull of our roots. We hope it will bring people closer to their origins by providing a common ground for discussion, sharing of memories and appreciation of their heritage
Find out more! You may purchase an autographed copy through 4 River Valleys Historical Society in person or by mail or you may attend one of the many book signings planned throughout the area. Click here to download the order form.
---
Around Carthage and West Carthage by Lynn Thornton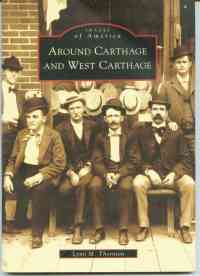 You may purchase an autographed copy of Lynn's book ... click here to download an order form.